better b2b
marketing
full-service capabilities, from building strategies and brands to driving results through digital and traditional marketing. 
B2B MARKETING AGENCY SERVICES
smarter strategy
& tactics
what makes your company different and better? we ensure your value is seen, heard, and felt by integrating all channels to deliver the most impactful ROI.

FULL-SERVICE B2B MARKETING AGENCY
our tools are
your tools
a team of modern marketers.
stacked platforms & partnerships.
results-driven proven processes.
FASTEST-GROWING B2B MARKETING AGENCY
honors & accolades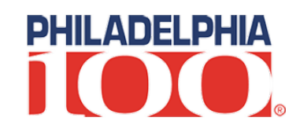 BLOG AND RESOURCES
knowledge sharing is a beautiful thing
we're lifelong learners who love sharing what we know to be true.
As another year passes since our last insightful dive into the trends shaping B2B marketing, we're thrilled to present the 2024 B2B Marketing Mix Report. This year, we've identified key takeaways and aim to provide you with actionable tips to propel your marketing strategy to new heights in 2024. Understanding the Current Landscape Our 2024 … Continued
Employer branding has boomed in the last few years—and it's certainly here to stay. After the COVID-19 pandemic, many B2B teams had no choice but to put recruiting on hold when business was uncertain, adjusting their strategy in a period of crisis. But others kept hiring, leaning on new employer branding tactics to find the … Continued
Many industries are marked by rapid technological advancements, changing regulations, and increased competition and standing out in a crowded market has never been more challenging—or critical. The key to thriving is a multifaceted marketing strategy that aligns with your brand's core values and resonates with your target audience. In Sagefrog's 2024 B2B Marketing Mix Report, … Continued
In the swiftly evolving digital landscape, the transition from Universal Analytics (UA) to Google Analytics 4 (GA4) signifies a pivotal moment in the world of analytics. Since its inception, GA4 has emerged as a transformative tool, introducing substantial changes, refined functionalities, and deeper insights into user behavior. While migrating to GA4 was no easy feat, … Continued
The healthcare industry is fiercely competitive, making impactful marketing an absolute necessity. With the growing contest between heavy-hitting brands, capturing attention in a saturated atmosphere can be challenging for B2B healthcare marketers. Couple this with an ever-changing array of marketing technologies and methodologies, and you have an incredibly complicated, continuously shifting landscape. To keep a … Continued